Yes, Eben…
I'm Serious About Learning Your Proven System To
Create My Own Digital Product In The Next 90 Days
And Take My Life To The Next Level...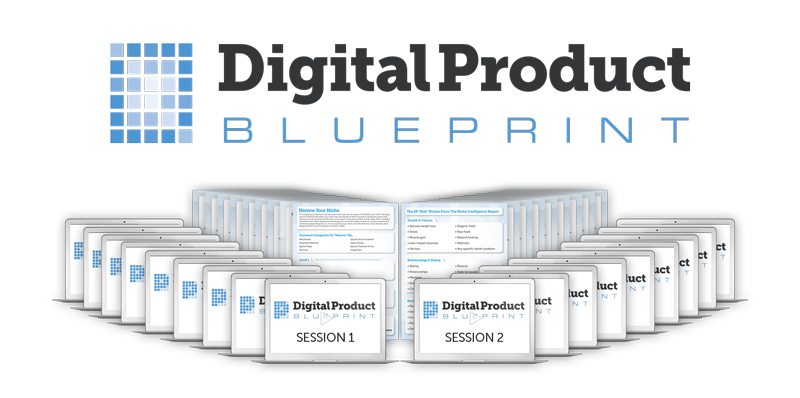 Here's a breakdown of the entire 90-day training curriculum:
The Digital Product Blueprint System
You get 12 blueprint tools and exercises, each with an in-depth video tutorial and training lesson. Six of the blueprint tutorials help you build your digital product, and six of them help you build your marketing systems. You can dive into these templates and tools immediately after you register, and get to work building your product right away.
These trainings have been strategically designed, with six of them focused on giving you the download about how to make sure you identify the most valuable knowledge you have, and organize it into your digital product quickly… and six of the trainings focused on giving you the download about how to create your first marketing pieces and get traffic and paying customers.
Coaching Classes
You get a series of 6 Coaching Classes with me, broken into modules. Every two weeks, we get on a class together that takes about 90 minutes, and we work together to install the blueprints and models in your product, your marketing, your launch, your follow up systems, and your business.
Sign Up Now And You Also Get These Bonuses…
Wake Up Productive
Here's what's inside…
You're going to learn why most time management systems DON'T WORK long-term…
You're going to learn how to structure your time so you STOP getting interrupted and distracted…
You're going to learn the key reason why most people can't ever take control of their time, and how to overcome this obstacle for the long-term
You're going to learn how to set up your day so that you AUTOMATICALLY do the important things - and AUTOMATICALLY avoid getting pulled away to do things that get you no results
Time Management is KEY to success in business and life, and this training is going to show you how to master it…
Even though this program ISN'T ABOUT Information marketing or coaching, you just might wind up making more money from THIS training than any other... because it's about doubling your PERSONAL PRODUCTIVITY... WHATEVER you're doing.
Value: $497
Marketing Step-By-Step
Inside of Marketing Step By Step, you'll learn...
How to think like a customer in order to create marketing that attracts a flood of prospects who are already looking for YOUR exact product or service!
How to tap into your customer's' emotional "hot buttons" to trigger buying behavior
Why customer "avatars" are the secret key to your marketing success and how to create one.
Why trying to copy the marketing techniques of successful companies is one of the BIGGEST mistakes you can make
How to position your product so you have NO competition…while also making it the #1 product in its category
A proven, step-by-step system for getting traffic and leads, capturing prospects, and converting them to customers
How to dramatically increase sales by giving away something of real value…plus 4 things you can offer to customers for free that will get them to buy a lot more
How to write headlines and copy that really SELL, including all of my favorite headline and copy formulas and fill-in-the-blanks exercises to write great copy instantly
How to design simple web pages and marketing materials that boost your conversions
Value: $997
Tech Tool Trainings
Here's what you'll learn… click-by-click
Setting Up Your Blog
Doing An Online Survey
Creating A Website
Setting Up Your Landing Page
Putting Stats & Analytics On Your Site
Setting Up Your Email List & Autoresponder
Making A Downloadable PDF Book
Hosting A Live Webinar Online
Shopping Cart & Affiliate Program Setup
Creating A Membership Website
Setting Up Your Social Media Presence
Pay Per Click Marketing Setup
Value: $1,997
Advanced Digital Product Creation
Value: $997
Traffic Intensive Training
Value: $997
Here's Everything You Get When You Register Today…
Digital Product Blueprint System $1,997
Digital Product Blueprint Coaching Classes
$4,997
FREE
$6,000 Private Bonus (Full Pay Option Only)
$6,000
FREE
$3,000 Private Bonus (Payment Plan Option)
$3,000
FREE
Wake Up Productive
$497
FREE
Marketing Step By Step
$997
FREE
Tech Tools Training
$1,997
FREE
Advanced Digital Product Creation
$997
FREE
Traffic Intensive
$997
FREE
Choose The 1 Pay Option To Save $400
And Get The $6,000 Private Bonus!
We Have To Get Your Digital Product Done
I'm offering you these incredible bonuses, because we HAVE to get your digital product DONE, and I have to motivate you to get started, and to do it - to take action. And these are some of the very best courses and coaching programs I've ever created... some of my best tools for creating success in your life.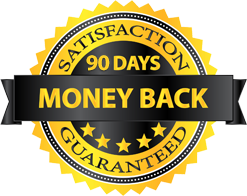 100% Guarantee
Create Your Digital Product In 90 Days
Or Get A Full Refund
I want you to feel secure that if you attend the classes and do the exercises with me, you're going to get your digital product done. That's the point: We have to get your digital product done.
And you will. But I also have a secure guarantee, just in case you need a little more peace of mind...
Here's my guarantee: If you go through the Digital Product Blueprint course, attend your classes and do your homework, and at the end 90 days later, you don't have your digital product done, just show me all your homework and exercises so I know you went through the program — and I'll happily refund your entire tuition and give you all your money back.
In addition to giving your money back, I will let you you keep the entire Digital Product Blueprint program, with all of my proven templates, plus all 5 public bonuses, completely free… my gift to you just for giving it a try.
Why would I offer a guarantee this strong, and let you go through the entire course at my risk?
These days the tools and templates make it so easy to take your knowledge and create a digital product, that if you don't create it,then it's not your fault, and you deserve your money back.
I can't think of a more fair and reasonable offer than that.